Designer brand C2H4® is founded by Yixi Chen in 2014 in LA, with her vision and self-responsibilities to social changes. The brand name itself comes from "Ethylene", a homophone of "Yixi" in Chinese.
In science, advanced technologies can influence how people think also their lifestyles. In design, C2H4® is creating its own perspective of futurism. Via ideas and concepts embedded in every collection, C2H4® expects to inspire people who truly cares about the society and human future as a united species, to create things that would move humanity forward.
By believing in that one day the traditional definition of "clothes" will be replaced by something new and more meaningful, C2H4® is actively attempting to explore the new function and value of "wearable devices". Focused in experimenting new fabrics, materials and techniques, C2H4® is open to embrace any new possibility that can showcase design-quality fashion with a wide range of cultural linkages, craftsmanship, tailoring details in pieces. Within the media of clothing, every collection is eager to serve a new purpose, originated from unrestrained creativities of humanity and universe.
To further envisage the future it believed in, C2H4®'s philosophy is deeply rooted in science with exclusive aesthetics. And missioned to create products and design works which are "truly needed", it is just one of the brand's priorities to push fashion one step forward, by integrating garments with technologies and innovative industries, as obviously fashion is so much more than just covering our bodies or providing insight into our unique decorations only.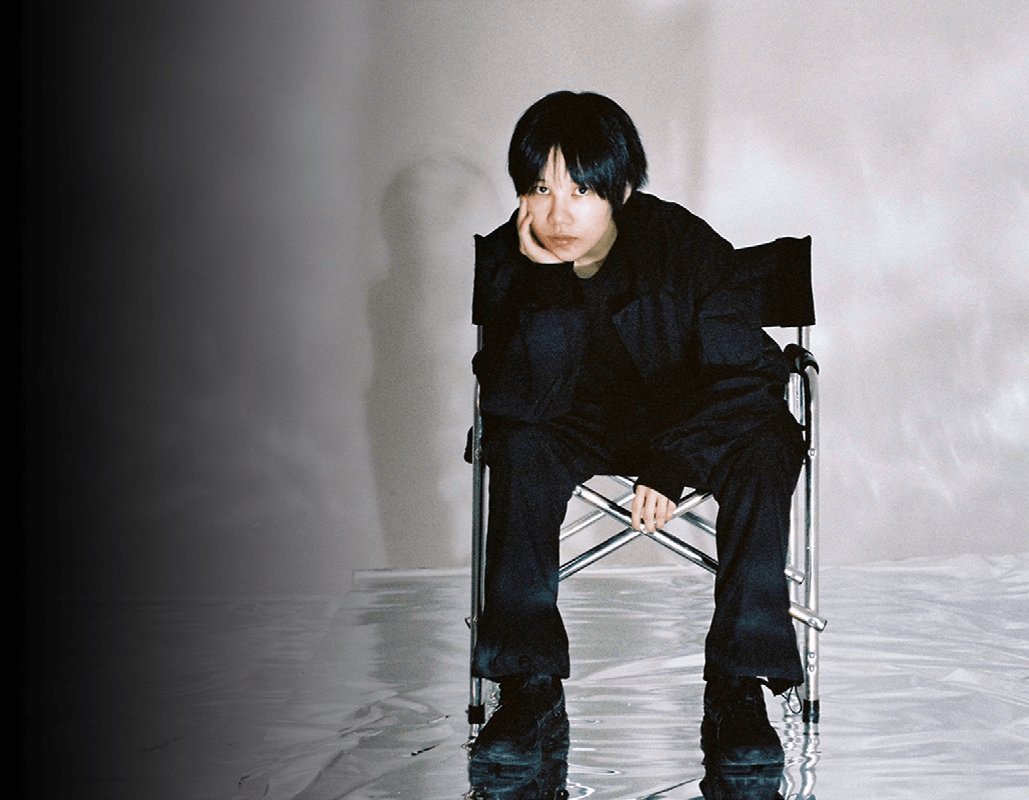 DESIGNER
C2H4® is a Los Angeles based contemporary brand founded by designer Yixi Chen. Immersed in cultural background from both Shanghai & LA, Yixi studied film and television production before founding the brand in 2014.
The C2H4® philosophy is deeply rooted in science and cinema paying particularly homage to the sci-fi genre with Yixi Chen and her team considering themselves as chemists – mixing and blending to create new things.
C2H4® held their debut show during New York Fashion Week for Spring/Summer 2018 "Zero Gravity" Collection, and show for the first time during London Fashion Week Men for Fall/Winter 2019 "FM-2030" collection.
Yixi started collaboration projects since 2017 with C2H4® x Kappa "Undecayable" collection interpreting anti-corrosion in the everlasting sense for both brands. Also in 2018, Yixi continued collaborative venture with Japanese brand Number (N)ine with collection "Potential of Ego" to reintroduce the rock aesthetic.
Yixi returned to her studies in content production founding Chemist Creations® in 2018 as a creative consultancy for brands and artists. The "Workwear" by Chemist Creations® merchandise line was launched in the same year as an independent but partner brand to C2H4®. In Fall/Winter 2018, Chemist Creations® produced C2H4® "System On Carbon" collection film as a study to the priceless nature of real human emotion via envisaging the relationship between human and machine in the near future.
A/W 2021
STAI最高时间审计机构
Case#R004 "Coherence"
——Refining C2H4 Uniform and the Topic of Time
Introduction
本次系列将由STAI 最高时间审计机构(Supreme Time Audit Institution)所发布的征集事件开启——对"时间"的再定义。
在量子力学的基本假设中,"观察"作为一个基本合理的公设,是我们得到亦或是造就一个结果的主要行为。我们存在于多世界诠释(many-worlds interpretation)为正确的情况下,这个时代的每个人在不同的时间所作出的不同的观察行为,就将引发不同的结果。
抽象的时间意识被钟表化以计量所有能量的流逝,但你我却感受着不一样的"时间"流逝你说对吗?意识造就着现实,但你我意识并不相通,所以时间是如何让我们的意识即以为如此?我们试图交流,在这同一时刻,但这个时刻是你或者另一个世界里的你的几时几分?
如何量化"时间",就像芝士蛋糕可以被分成几份?
在此,请你告诉我你究竟在哪个时间,且对"时间"抱有如何的想法。
Brief
"Take me to the places beyond the pine, in return I bestow you a slice of time."