We started Short Sentence visioning a line of thoughtful pieces for every day, all year round. We believe great designs can live beyond seasons and trends.
We persist on delivering the essentials and the timeless.
We pursue styles that we want to live in.
We insist that our design should bring inspiring and pleasant details to everyday life. That's why we started with learning from what we see, what we hear, and how we feel. We are constantly looking for ways to perfect our products.
We embrace traditional craftsmanship while exploring new possibilities.
Every piece of our design is treated with open-mindedness and wholeheartedness.
Short Sentence offers an edited selection of essentials, including apparels and lifestyle products. We are also always looking for new inspirations that excite us
and translate them into styling expressions.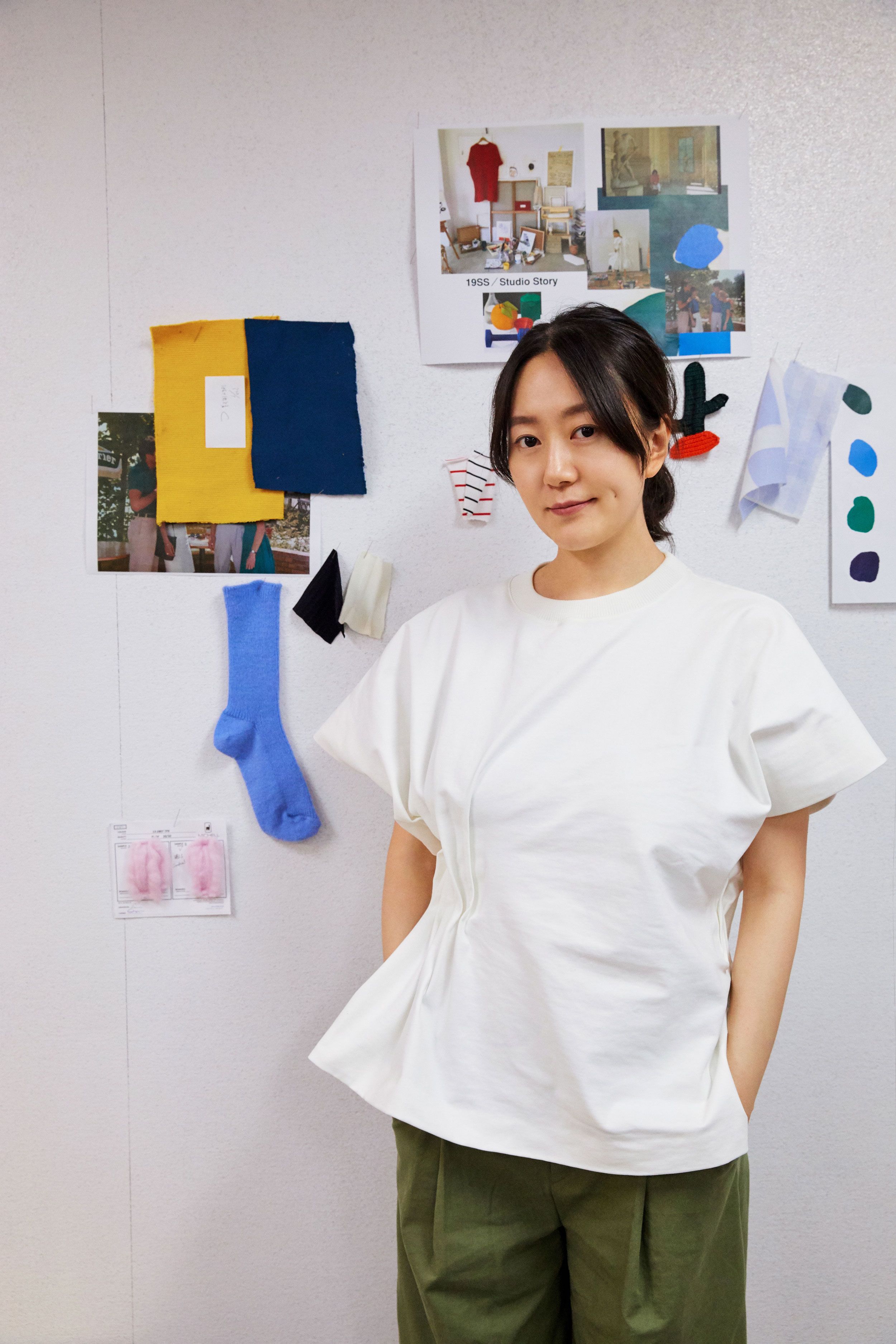 DESIGNER
Lin Guan, Head Designer
Before Short Sentence, Lin was the head designer for established Chinese brand III VIVINIKO.
She has previously worked for the menswear department of Calvin Klein in New York.
Lin studied fashion design at Donghua University and Parsons.
Awards:
Runner-up, CCTV Creative Sky Competition, 2012
Best Commercial Potential Brand, Shanghai Fashion Week, 2017
A/W 2020
Short Sentence 2020秋冬系列,灵感来自我们热爱的艺术家——John Baldessari。在Baldessari的作品中,我们看到了优雅、极简、诙谐、欢快、想象当中和意料之外。
最初的灵感来自John Baldessari的一句话:" I go back and forth between wanting to be abundantly simple and maddeningly complex", 在想要抛弃一切的简单和令人发狂的复杂之间反复拉扯。John Baldessari通过唾手可得的传播介质——复古电影截图、随手拍摄的照片和日常生活的物件,向大家传达他的理念。他以一个旁观者般冷静的口吻告诉人们,"我不过是那个把圆点放在人脸上的家伙"。他将一个高饱和度的圆点放置在既存的背景中,遮盖原本的表达和颠覆潜意识里的主次关系,并在创作中重复这一手法,形成标志性的共鸣。从标注式的短句、清晰的色块和重复的动作,到调侃的视角、扑面而来的幽默感和看似错误的存在,我们提炼了这些John Baldessari作品中一以贯之的理念,创造出一个充满幽默感的系列。