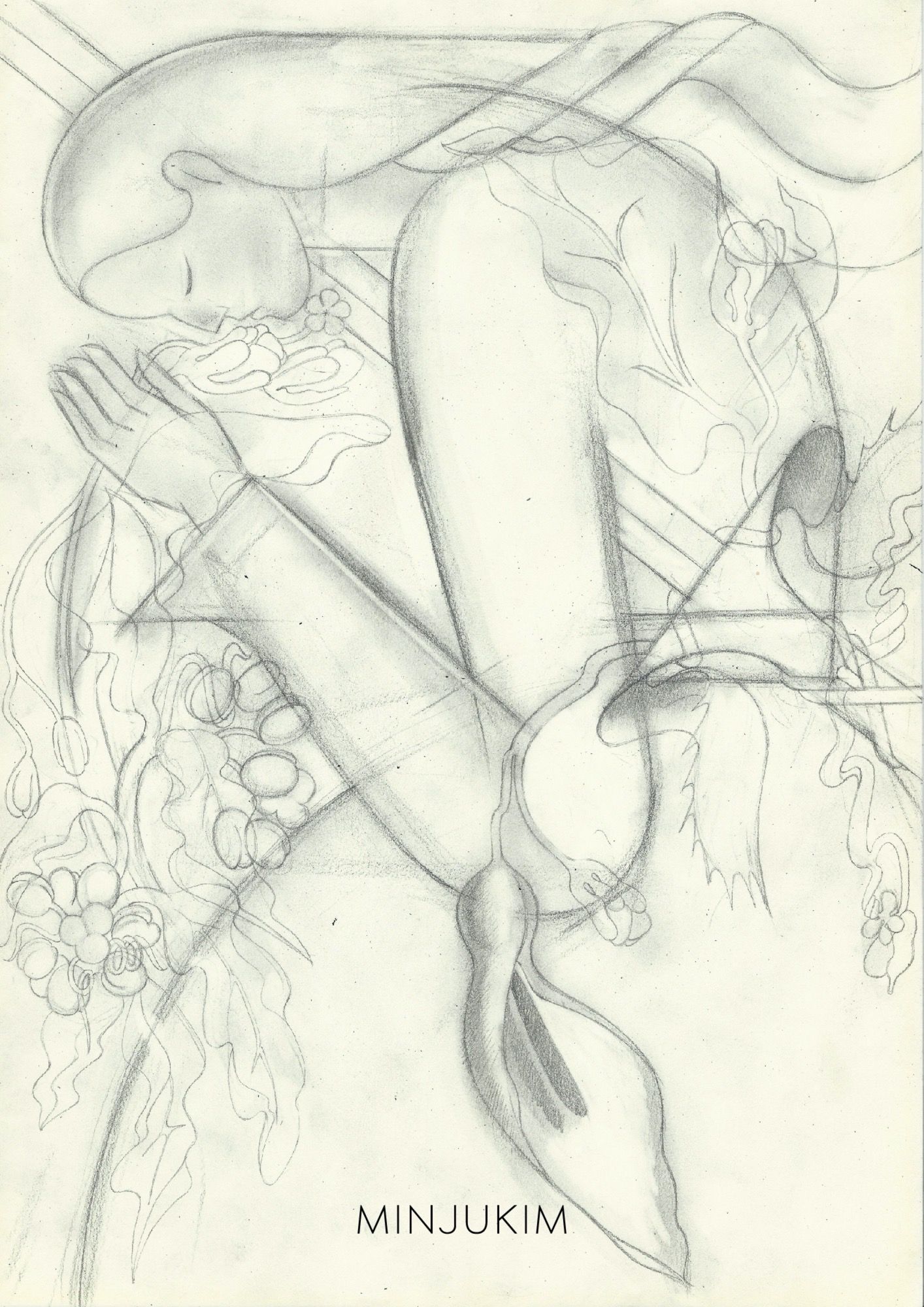 The essential of MINJUKIM is simply to make the person who wears the clothes to be joyful and to introduce a new world to the women with the imaginative mind. With a mixture of great interest in drawing and fantasticalfigures and the combination of the ideal silhouette with
an array of textures in her clothes, MINJUKIM can be defined as extraordinary, without losing the quality of the wearable high fashion. MINJUKIM is a contemperary woman's wear designer brand maintainging for four years and this collection will be our 11th collection. The strongest competitive edge of MINJUKIM compare to other young designer's brands would be fabrication fully developed by us based on the designer using different techniques suitable for each season's concept. Every season we present new fabrication and shapes which can tell a story of Minju's very personal drawing.
DESIGNER
设计师Kim Minju自英国皇家艺术学院本科毕业后又继续攻读硕士。其在硕士期间所创作的系列就卖入了Opening Ceremony;2013年赢得H&M DESIGN AWARD,并获得和H&M合作系列的机会;随后于2014年入围LVMH PRIZE半决赛名单;2015年荣获Fashion Scout Ones To Watch;同年参与SM Entertainment旗下当红女子组合Red Velvet MV造型创作,并与其合作系列产品;2020年在Netflix 新推出的'Next in fashion'节目中,Minju凭借其优秀的能力斩获冠军。除此之外,MINJUKIM亦与迪士尼、防弹少年团(BTS)均有跨界合作项目。
A/W 2020
MINJUKIM FW20 collection inspired by Lady Knight, Joan of Arc, the French heroine leading resistance to English. Her braveness, strong will and determination encourages modern women to pursuing their dreams. Heroine as a she also showed tender, loving and nurturing through her miraculous life. The designer captures Joan of Arc's spirits and presents it in a feminine and romantic way of MINJUKIM.
Knight of night collection is illustrated with Minju Kim's signature drawing, rose twining on sword, young girl holding a sword while sleeping. Minju mix strength with feminine by using colors like light rosy, baby pink and fresh mint matches with black, which creates a strong vision with romance and power. Silklike blouse with puffy sleeve and volume quilt coat brings a powerful female image. The classic corset dress adds the elegant tone to FW20 collection. Gothic see-through blouse balances sexiness and tenderness inside a strong female image.