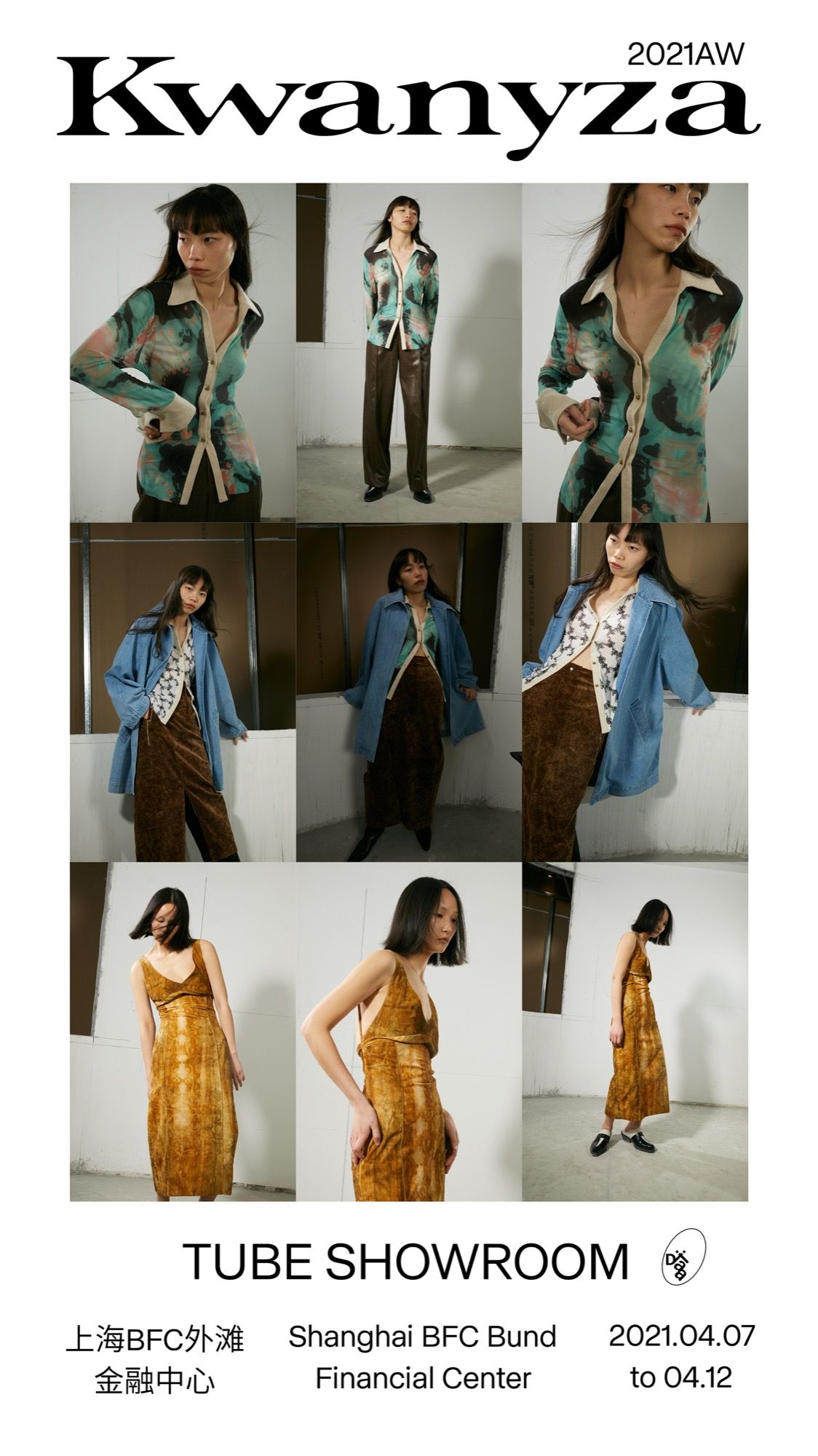 Kwanyza is an independent designer brand established in Fall 2020.
Designer XIE Dan draws inspiration from social events and her recollection of current happenings,
Express emotions from personal memory through materials.
Silhouettes are created by combining intuition (illusion), images, fabrics and a sense of the past.
So that clothing becomes the final product of what has been foreseen, witnessed and left with.
DESIGNER
XIE Dan
1992 Born in Hangzhou
2015 Graduated from Raffles Design Institute
2016 Joined ZUCZUG
2020 Founded Kwanyza
A/W 2021
21AW新系列围绕着"事件性"展开,将这个抽象的概念融入系列之中,灵感作为丰富衣服的工具,没有具体的形态。
斑驳霜花处理的灯芯绒夹克,涂鸦晕染的内搭,羊毛涂层并带有绒感的矩形西装以及复古精巧的配件纽扣为这一季的主要看点。